Aug 11, 2016
VIPole Android update 1.7.6: bug fixes and interface improvements
The new version of the application includes general bug fixes and the program core is updated, therefore VIPole on Android works faster and more stable. In addition, a number of changes touched the interface: the notifications for new messages in chat rooms that are displayed in the contact list now show the number of unread messages.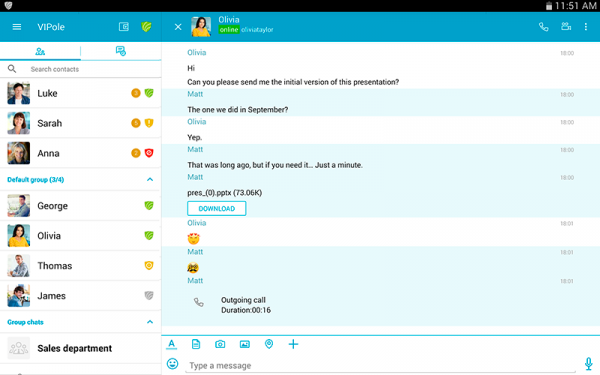 What's new in VIPole for Android 1.7.6?
New Features
The number of unread messages in chats shown in the contact list.
Improvements and bug fixes
General interface improvements,
Bug fixes,
Program core update.
Update your application to version 1.7.6 or download the new VIPole version on Google Play. If you have any questions about the update – feel free to consult our technical support: VIPole ID – Support, e-mail – contact@vipole.com.