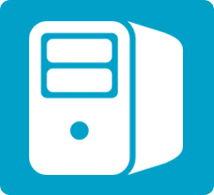 If you need full control over the entire process of data transfer and storage within VIPole, we offer to install an individual, independent VIPole server.
VIPole Enterprise is installed on your own servers, and all data exchanged between the users will be transferred and stored in your company. If you choose to install VIPole Enterprise, you have no limit on the period of VIPole use. Moreover, you have full control over all the processes of internal communication within the company and all the security settings.
VIPole Enterprise provides the maximum functionality of client applications for Windows, Mac OS, Linux, Android and iOS.
VIPole Enterprise Features
Complete control over data
VIPole Enterprise is installed on the company's own server and the administrator has full control over the entire process of user data exchange, storage and encryption.

Installed once
Scale up the license, upgrade, customize the system anytime as your business grows. The license is granted for the number of users and not tied to devices or people.

Scalability
If your needs change in the future, e.g. the number of accounts grows or VIPole server load increases, you can always purchase additional licenses and server modules.

System integration
By virtue of the server extension API VIPole Enterprise can be easily integrated with your enterprise information system for more efficient user management.

Additional modules
VIPole Enterprise is a modular system. The server can be easily customized to your requirements with the use of several modules and extensions.

Support service
VIPole specialists can help you with deploying and configuring VIPole Enterprise. They can also advise you on information security issues and help to eliminate possible data leakage channels.
Administrator Extension for User Management
Control of VIPole Enterprise settings and users can be implemented directly from the VIPole client. VIPole has a special built-in extension for VIPole server administration, protected by a password. The administrator panel makes it possible to:
Manage user accounts
Add new users
View the connection log
See the connection status and IP address
Manage contact lists
Edit user profiles
Manage system security
Assign passwords for users
Generate encryption keys and secret phrases
Block and disable users
Remotely monitor and block users' access to the data on their computers and smartphones
Additional Server Modules and Services
Web module for user self-registration

This is a special website where the users of VIPole Enterprise can sign up, recover forgotten passwords, download VIPole applications and find answers to frequently asked questions without the help of the administrator of the server. Web module helps to reduce administrator workload and speed up the registration process for new users.




SIP module to enable VoIP services

For using VoIP telephony an additional VoIP module is provided, which uses connection via SIP protocol. If you use VoIP module, you can connect to your own SIP telephony provider and call to landline and mobile phones anywhere in the world directly from the VIPole client application.




Additional Media Relay Server

In case of low bandwidth of channels between the company departments and the server the quality of VIPole services, requiring higher bandwidth, such as audio and video calls and multi-user conferencing, can be impaired. To improve the quality of audio and video communication, an additional media relay server is installed on a separate server with better bandwidth between the media relay server and the company's office. In this case the voice and video traffic will go through the additional media relay server.




Configuration and Monitoring

If there are no IT specialists in your company, VIPole specialists can install VIPole Enterprise on your server and configure the necessary settings for the correct operation of all VIPole services. VIPole specialists are ready to help you to create backup copies of databases stored on the VIPole server and undertake server health monitoring.