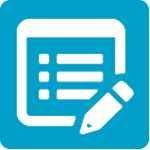 Coming soon!
VIPole project manager combines communication, task setting and document flow related to a specific project in one secure service.
The project manager provides all the functionality which is required for the efficient team work and safely protects all the information and documents related to the project against unauthorized persons.
Project manager feature highlights

Multiple project management
VIPole makes it possible to take part in several projects at the same time.

Chat and communication related to the project
Communication related to the project takes place in the form of secure group chat, as well as audio and video conferencing.

Distribution of tasks among the project participants
The project manager helps to distribute tasks and work related to the project among the project participants and to assign a specific role to each of them.

File and document storage
Files and documents related to the project are stored in a separate secure section of the VIPole file storage.

Change log
All the changes related to the project are entered into a change log.

Sending notifications of any changes to the project participants
Notifications of any changes to the project are automatically sent to all project participants.